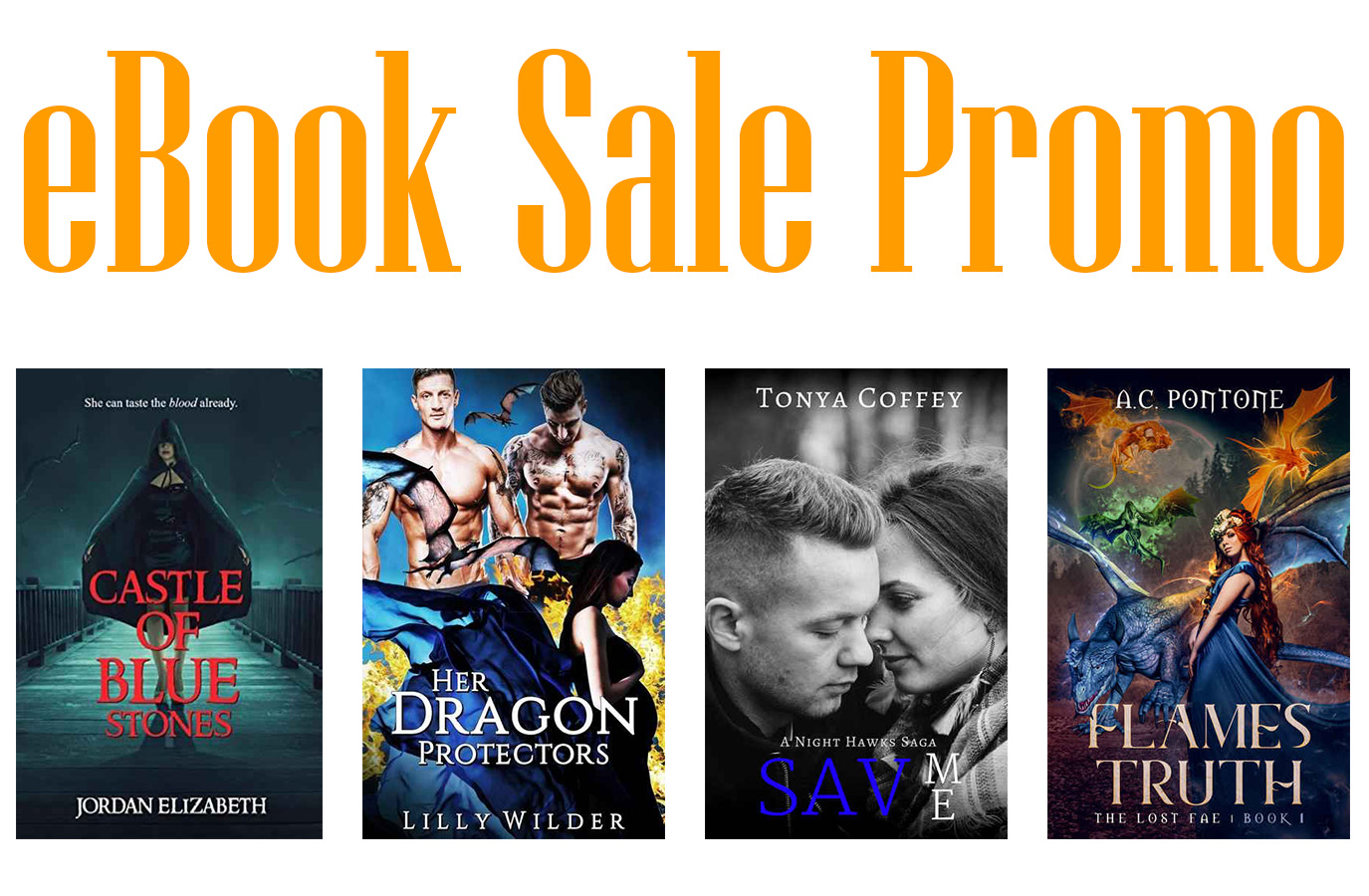 eBook Sale Promo – $2.99 or less
$0.99 eBooks
Castle of Blue Stones
Book Description:
Volcanic ash has ruined the world and only remote outposts remain. At the castle in the mountains, covered by snow, everyone only sees shades of blue.
Except for Jaisy.
By day she explores farther down the mountain. By night, she's plagued with dreams of a panther and ghosts calling her name.
When Jaisy's job sends her into the dungeon, she discovers a hidden room filled with dangerous information. There are secrets within the damp, stone walls that those in control don't want anyone to know.
The leaders will kill to protect those secrets – even executing one of their own.
Jaisy will not go quietly into the blue night, no matter how hard the leaders attempt to silence her.
Her Dragon Protects Me
Book Description:
This Is The Story Of How I Fell In Love With A Dragon
Download Link




Save Me
Book Description:
It took me three months to get back to riding my Harley. One month to admit to the club, Night Hawks, my mom was in rehab and I needed help with my little brother and sister. And it took one day for me to see that I would walk through fire for my candy striper, Kady Gilreath.
When Kady's boyfriend pulls her into a life of abuse, drugs and death, I won't stand by and watch her become one of the missing. I'll dive into the chaos, embrace old friends and prove some people aren't what they seem.
When the smoke clears, I'll be at Kady's mercy and she'll be faced with the choice of saving me…
$2.99 eBooks
Flames of Truth: Reverse Harem Fantasy
Book Description:
My name is Emma Jones. I'm a typical seventeen-year-old . . . except that I can see the future. Or, at least, what might happen in the future.
I've never revealed my secret to anyone. I've always tried to fly under the radar and not attract anyone's attention. But this year there are some new boys at school. There's something different about them.
I have a feeling things are going to change for me this year.
***Flames of Truth is the first book of the saga The Lost Fae, a steamy reverse-harem paranormal romance series, intended for audiences 18 years and older.***