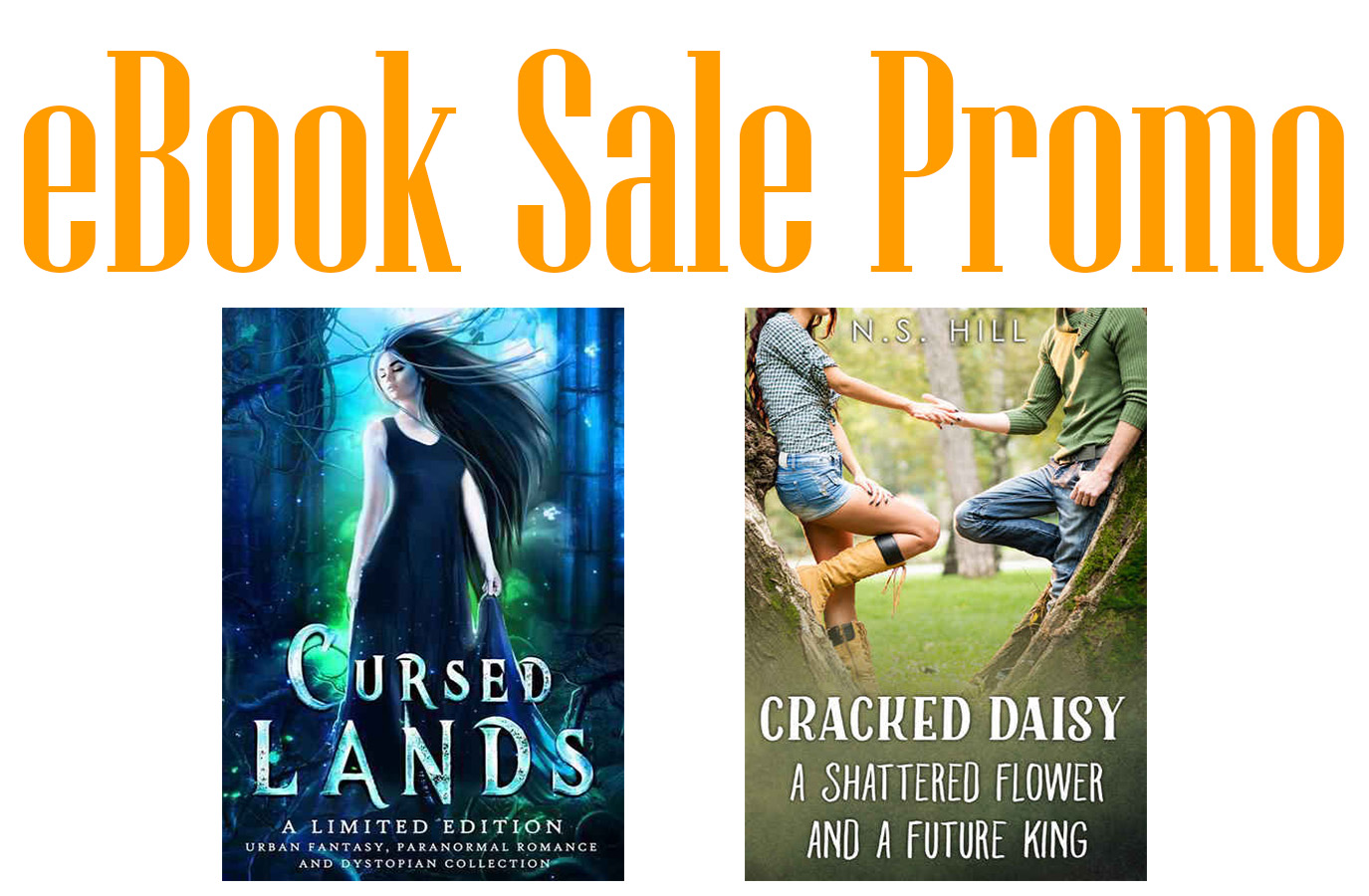 eBook Sale Promo – $2.99 or less
$0.99 eBooks
Cursed Lands Boxed Set
Book Description:
Mysterious strangers. Hidden abilities. Inescapable darkness…
Join our courageous heroines and heroes as they battle demons, governments, and secret organizations in worlds where fae, vampires, angels, witches, humans, and more fight for survival.
Cursed Lands will lead you through one doomed world after another in this haunting dystopian, urban fantasy, and paranormal romance boxed set. Inside, you'll find 22 exclusive, page-turning tales from today's bestselling and award-winning authors.
One-click today to indulge in over 100 hours of bewitching young adult and new adult reads in this epic limited time collection.

$2.99 eBooks
Cracked Daisy – Book One
Book Description:
When the teacher's pet, A.K.A. school jock offers to help me in algebra, things get tense. Just when I think my summer is gearing towards the worst possible path, Mica swoops in with his quick motorcycle and superb math skills saving the day. I am sure he is keeping a secret from the rest of the school but will I uncover something sinister or enchanting? Will it end in regretful revenge that seems to come easily for a Cracked Daisy like myself?