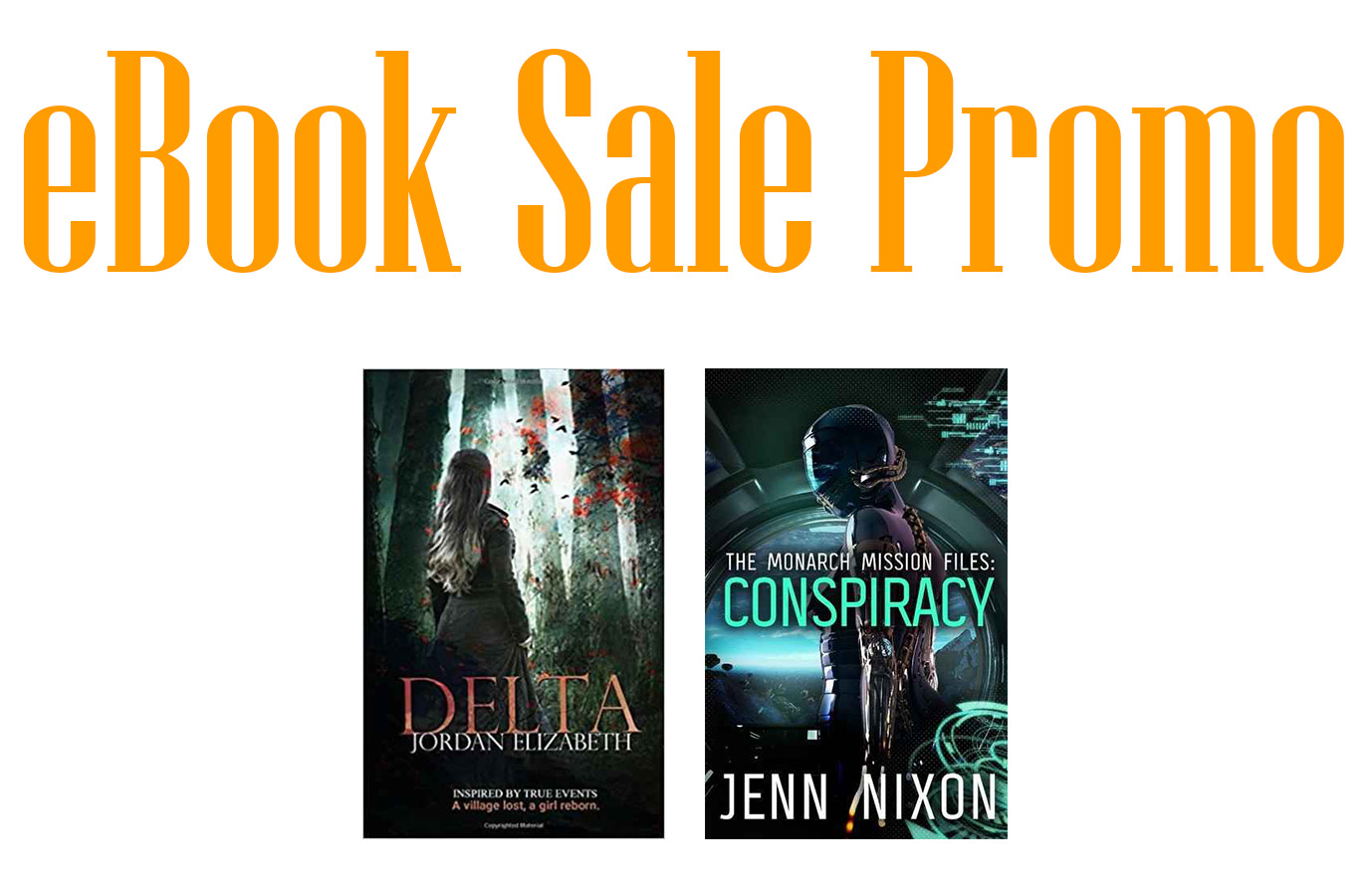 eBook Sale Promo – $2.99 or less
$0.99 eBooks
Delta
Book Description:
Lottie Madison has an almost idyllic life in Delta, until the state decides to destroy the village to create a reservoir. As friends and neighbors move away, their houses are reduced to rubble. Lottie's parents hang on, convinced an old magic will protect them and their family home. All magic comes with a price. Lottie fears if the magic is real, the price will be her own life.
$2.99 eBooks
The Monarch Mission Files: Conspiracy
Book Description:
Mari Yosoto has been keeping a dark and dangerous secret from everyone for the past three years. No one would believe her anyway, her ex-fiancé had seen to that. When a young girl goes missing on Mars, Mari must work with an old acquaintance and an eclectic group of people to complete the mission. Can she keep her secret safe or will her past traumas put the whole team in danger?