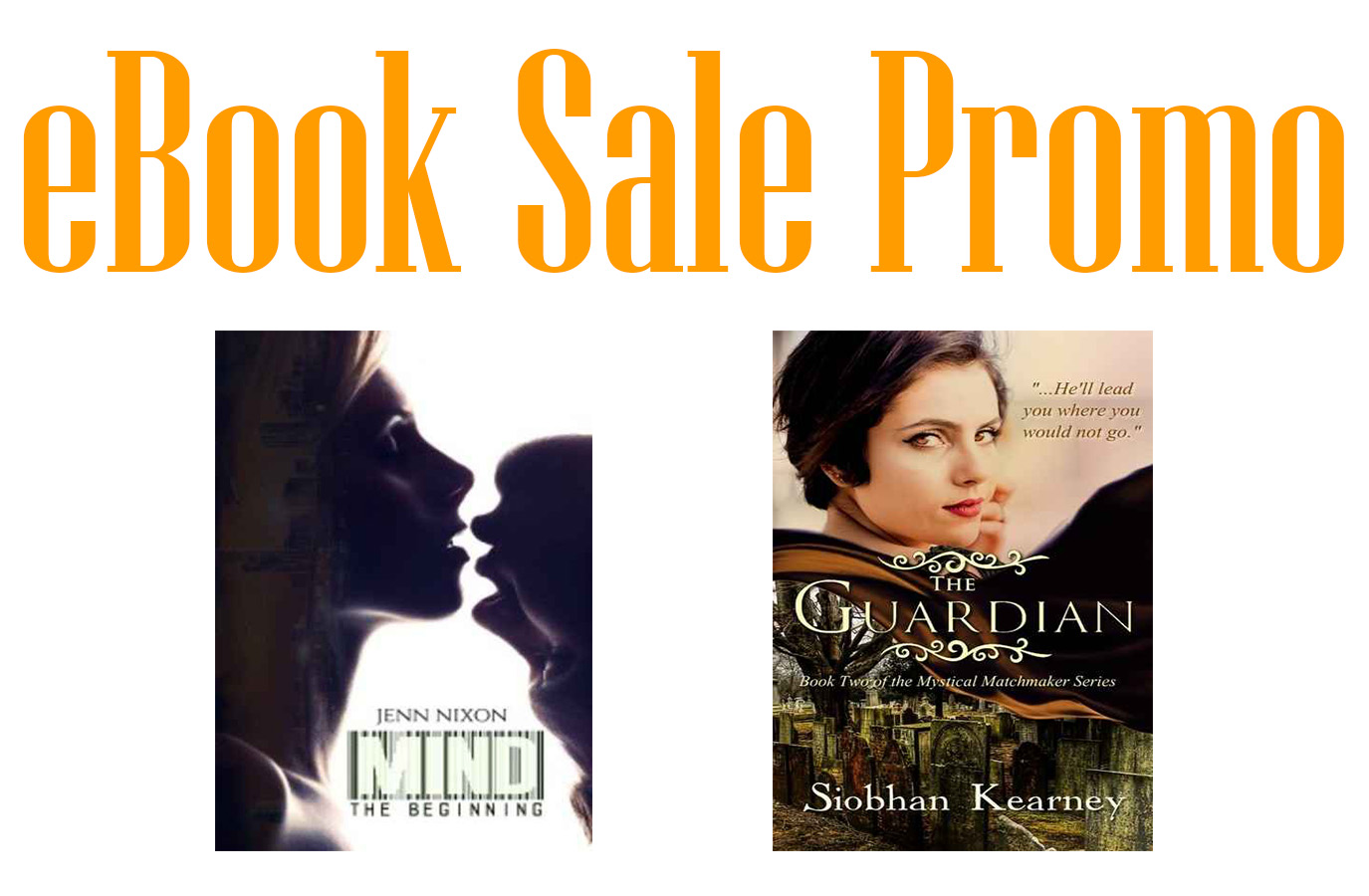 eBook Sale Promo – $2.99 or less
$0.99 eBooks
MIND: The Beginning (The MIND Series Book 1)
Book Description:
Dina knew being a psychic meant her life would always be different and dangerous. After she loses telepathic contact with her twin brother and stumbles onto his covert government group policing psychics, she thought she'd seen it all. Then she meets Liam of Shria, a self-proclaimed "alien", and with his help learns she's much more than the typical psychic.
The Guardian
Book Description:
A chance encounter.
A runaway dog.
A hidden graveyard.
And a sexy guardian.
A simple afternoon stroll turns Phoebe's life upside down when her dog, Fallon, escapes. A breathless chase leads her straight into Edward's strong arms… and his purpose. Will Phoebe be able to protect her heart while Edward protects his charges?