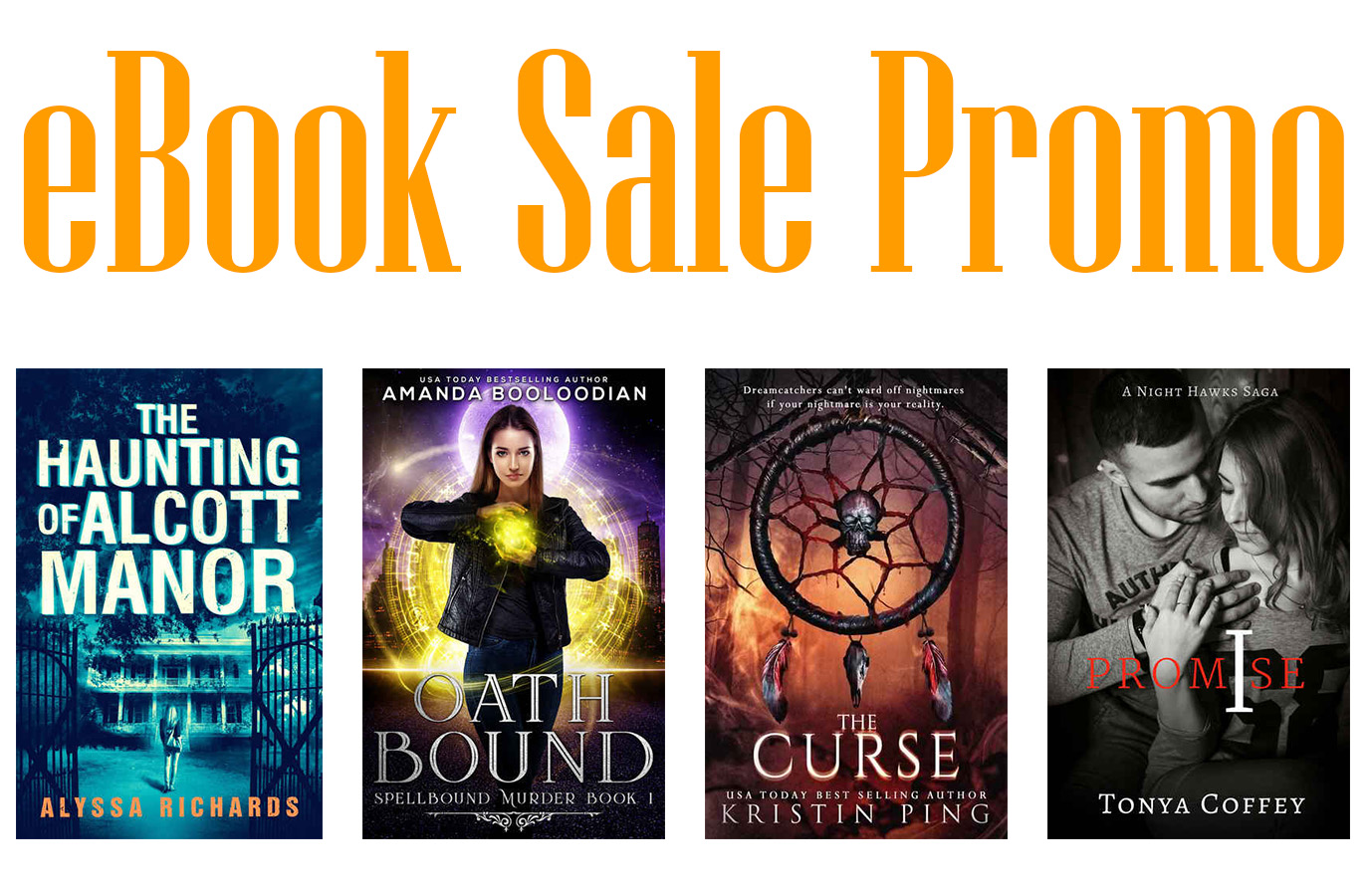 eBook Sale Promo – $2.99 or less
$0.99 eBooks
The Haunting of Alcott Manor
Book Description:
Gemma and Henry must solve a hundred-year mystery to complete the restoration in time. Failure to do so could cost Gemma's parents their business, but staying in the house could cost them much, much more…
The Haunting of Alcott Manor is a contemporary gothic romance mystery. If you like fateful chemistry, engaging characters, and mysteries that keep you guessing until the very end, then you'll love the first book in Alyssa Richards' chilling new series.
Oath Bound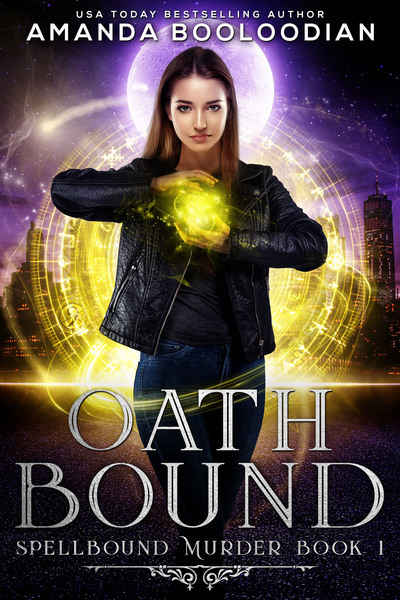 Book Description:
A predator stalks the supernatural community.
Mira is a talented witch, but gained a reputation for delving into dark power in her youth. In order to help the police and keep the secret of their world, Mira once again finds herself using an enchantment with heavy karmic consequences.
To track a killer, she binds Detective Ian Burke and drops him into a mysterious society that he never knew existed.
Charmed meets Stranger Things in Oath Bound.
$1.99 eBooks
The Curse
Book Description:
Dreamcatchers can't ward off nightmares if your nightmare is your reality?
Moving to a small town is the last thing Melanie wanted, but her entire family, even her identical twin, Emily, assures her it's the best thing for her family. But Melanie knows it's just another form of punishment, because that's all her family does to her—punishes her.
Emily just wants her sister back, wants to recover their twin bond after she broke her sister's trust. But something evil is waiting in their new house… When Melanie falls into the clutches of an ancient darkness, Emily is the only one who can save her. Will their bond be strong enough to break the curse? Or will Emily lose her sister forever?
$2.99 eBooks
I Promise
Book Description:
Do you remember your first high school crush? Would he jump into danger for you?
Mine did…
My daddy warned me to not walk down Cider Avenue after school. I thought the threat on my life was nonsense, just like the other times before… But when arms engulfed me, tugging me into a van, on that very street, I wished I had listened.
My only hope is in the motorcycle club, Night Hawks. I couldn't deny, the son of the club's president had swept me off my feet. I was drawn to the boy with rugged looks and a heart of gold.
As my world collapses into chaos, will he pull me from the clutches of my enemies or will our families be drawn into a war of blood, guns and broken promises?